All About Business Liability Insurance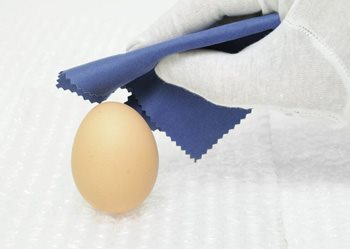 What is Business Liability Insurance?
1. The majority of businesses in the United States are structured as a sole proprietorship or partnership. As a result of these structural formations, the majority of business owners in the United States are regarded as 'small business owners.' This classification enforces a considerable amount of liability on the operator's and owners of the business.
Liability in this regard refers to a number of responsibilities; a small business owner will be responsible for fulfilling all debts attached to the business' operation as well as any lawsuits that may arise from the business' services or operation. In addition, any cataclysmic event that precipitates damages (destruction of a tangible aspect of the business or any event that causes a financial loss.)

2. As a result of the numerous risks associated with owning one's business, a business owner has the ability to protect themselves from the aforementioned occurrences. Business liability insurance will protect a business in the event of any lawsuit that may arise from a personal injury or property damages incurred. In most instances, business liability insurance covers all damages attached to the filing of a lawsuit, including all legal costs required for carrying out a lawsuit.
If you need legal advice and assistance, contact a business lawyer.

Types of Liability Insurance

1. General Liability Insurance: This form of business liability insurance offers a broad coverage which protects the underlying business from: property damages, injury claims, and all claims associated with advertisements. This form of insurance, which is also known as Commercial General Liability, is typically the fundamental form of liability coverage purchased by a business. General liability coverage will insure the business owner from all costs and damages associated with the filing of a lawsuit against the company for the aforementioned occurrences.

2. Professional Liability Insurance: Any business owner who provides a tangible service to a consumer base should consider purchasing professional liability insurance. This policy, which protects against errors and omissions, insures a business from the costs and damages associated with injuries or deaths as a result of malpractice and negligent actions. Depending on the service or the underlying profession, this form of insurance may be required by the entity's state government—doctors for instance are required to purchase this form of coverage to practice in certain states.

3. Product Liability Insurance: Any business who sells or manufactures products should obtain this form of insurance in the event that a consumer becomes injured as a result of purchasing or using the underlying product. The amount of protection and the attached risk is dependent on the type of business. For example, a retailer of book supplies will possess far less risk than a wood stove builder.

Purchasing Business Liability Insurance

1. The obtainment of a business liability policy is purchased through qualified insurance agencies or companies. The packages, meaning the premiums and the amount of coverage attached will vary based on the business' foreseen risk. The products and services and the risks associated with the manufacturing of the product or service will be evaluated to reveal the probability of incurring a lawsuit. The more susceptible a company is to facing a lawsuit, the more expensive the policy will be (and vice versa.)
Comments
comments