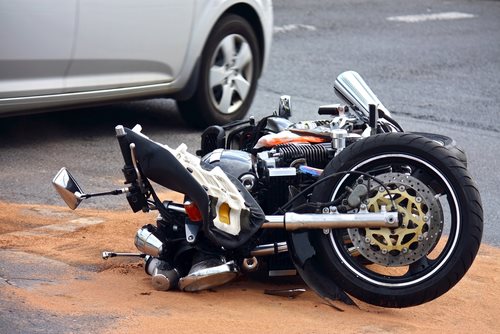 What is Motorcycle Insurance?
All owners of motorcycles need to obtain motorcycle insurance. Similar to other insurance products, Motorcycle Insurance is a service purchased (typically in advance) to provide financial coverage in the event of an accident, theft or any incident that inflicts some sort of damage on the vehicle or the owner. If a situation arises where the owner incurs a financial or punitive damage, the motorcycle insurance holder will file a claim with their respective insurance company to receive financial compensation or to help cover the costs associated with repair.
All owners of any two or three-wheeled motorized vehicles will need to obtain motorcycle insurance—the underlying vehicle must be legally rated for road and highway use in the United States to be approved for motorcycle insurance. The aforementioned classification includes all scooters, mopeds, motorcycles and spyder roadsters.
In addition to a basic motorcycle insurance policy, various companies will offer classical motorcycle insurance, which is a specific policy, aimed to provide coverage to those bikes that are distinctively classified as classic or vintage.

What does a Motorcycle Insurance Policy Provide?
A motorcycle insurance policy provides coverage for both the policy holder and all users or operators of the vehicle. When purchased, a motorcycle insurance policy will provide funding for medical treatment (if necessary following an accident), repairs to the vehicle, as well as all compensatory repairs associated with all public and private property that may have been damaged as a result of the accident.
Furthermore, motorcycle insurance will provide death benefits to the holder's family or estate in the event of a fatal accident. In the majority of jurisdictions throughout the United States, an owner of a motorcycle, will need to purchase an insurance policy that provides either comprehensive and liability coverage.

What is Liability Coverage?
Liability coverage is a portion of motorcycle insurance that provides reimbursement or cost recovery in situations where the rider of the vehicle or the policyholder is liable or found at fault for the accident. Liability coverage will cover damages that occurred due to an accident or any situation where the driver was deemed responsible. That being said, repairs to the holder's motorcycle are not covered in this aspect of motorcycle insurance—only damages sustained to property or other people are partially protected by liability coverage.
In contrast, comprehensive motorcycle insurance will cover the motorcycle rider, as well as everything else associated with the situation or accident. As a result of this all-encompassing feature, comprehensive motorcycle insurance is more expensive than liability coverage.

How do I Pay for Motorcycle Insurance?
Payment options for motorcycle insurance will vary based on the provider's policy and the type of insurance being purchased. In general, there are two ways to pay for motorcycle insurance: you can pay in full in advance; pay in twelve or six equal payments spread throughout the year. The availability of such options is dependent on where you live and the associated risk assessment administered by the insurance company.
Comments
comments