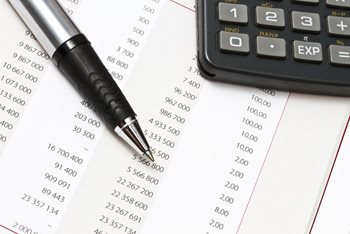 What is a Business Insurance Quote?
1. Business insurance is a form of coverage offered to operators and owners of businesses. The protection outlined the insurance package will insure the individual business owner protection against lawsuits or damages as a result of the products, services, or property attached to their particular business.
2. All insurance packages are attached with insurance quotes. An insurance quote, in essence, documents the particulars of the insurance policy. The insurance quote will specify the unique traits attached to the particular insurance quote. The premiums, the monthly payments, the deductibles, and all of the instances or occurrences that are covered are outlined in the insurance quote. As a result of the characteristics attached to the insurance quote, the prospective buyer of the policy must evaluate and thoroughly review the intricacies associated with their insurance quote.
3. A business insurance quote is thus, the particulars associated with a business insurance policy. The business insurance quote will outline what is covered in the policy and the fees or costs associated with the purchase of the coverage plan.
4. The two dominant forms of business insurance purchased by small business owners or operators of business entities are liability coverage and health coverage plans. Both of these plans will be attached with business insurance quotes. When analyzing the functionality of the insurance package, the operator of the business in question must compare numerous quotes to their operating budget and the desirable aspects of their business which they wish to ensure.

Evaluating Business Insurance Quotes
1. All business insurance policies are purchased through insurance companies. As a result of the competitive nature of these companies, the packages offered are not universal.
2. The differing aspects (what is covered, what is deducted and the premium attached) necessitate and evaluative course of action for the prospective purchaser of the business insurance package.
3. When evaluating a business insurance quote it is necessary to review the particular of the package in alignment with the business' operating budget, the product or services offered, and the desired aspects that wish to be covered.
4. This evaluative procedure will widely fluctuate based on a case to case basis.

Legal Assistance associated Business Insurance Quotes
1. When evaluating business insurance quotes it is recommended that the prospective buyer utilizes the aid and knowledge of a professional insurance agent or a legal professional associated with the obtainment of business insurance.
2. Any preexisting arrangement and agreement expressly stated prior to the facilitation of a business insurance quote must be considered. Corporations seeking a renegotiation of current conditions in relation to business insurance quotes, liability projections, and commercial-case analysis are encouraged to both submit and receive all pertinent insurance documentation in contractual format(s).
Comments
comments